China Diving was re-established in 1996, we were specialized in professional water sports equipment. Such as BCDˇBMaskˇBSnorkelˇBFin and other accessories.

We also develop the survive products: "BALLOON SERIES", it was used generally during the past twenty years.

BALLOON SERIES are our President, Steve Shieh's patent design, for personal safety signal.

NEWS

China Diving Enterprise Co., Ltd.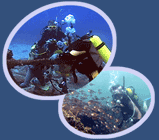 2F. No.5 Pa-Shih 1 St., Tanshui District, New Taipei City , Taiwan R.O.C. 25170
Tel : 02-2809-1747
Fax : 02-2809-7485
E-mail:cdmax.cde@msa.hinet.net